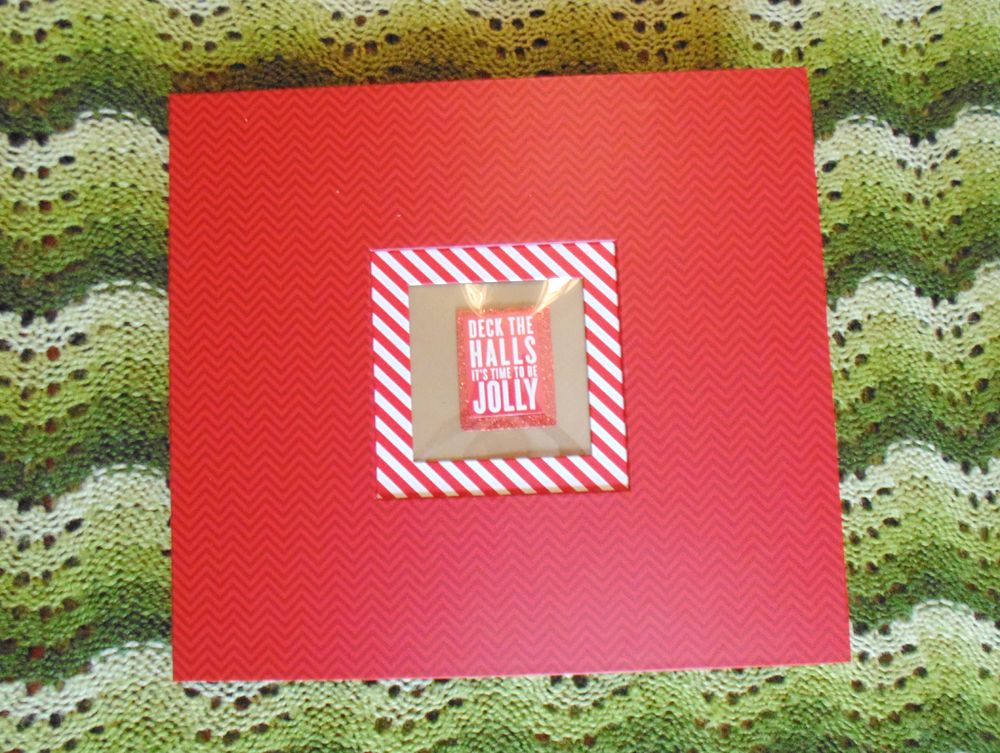 In my
previous post
I talked about wanting to find a way to show Georgia that Christmas is about more than presents. I look at the whole holiday season as an experience. Yes, presents are a part of that but of course there is more. You understand that when you're 30 years old but not so much when you're 3.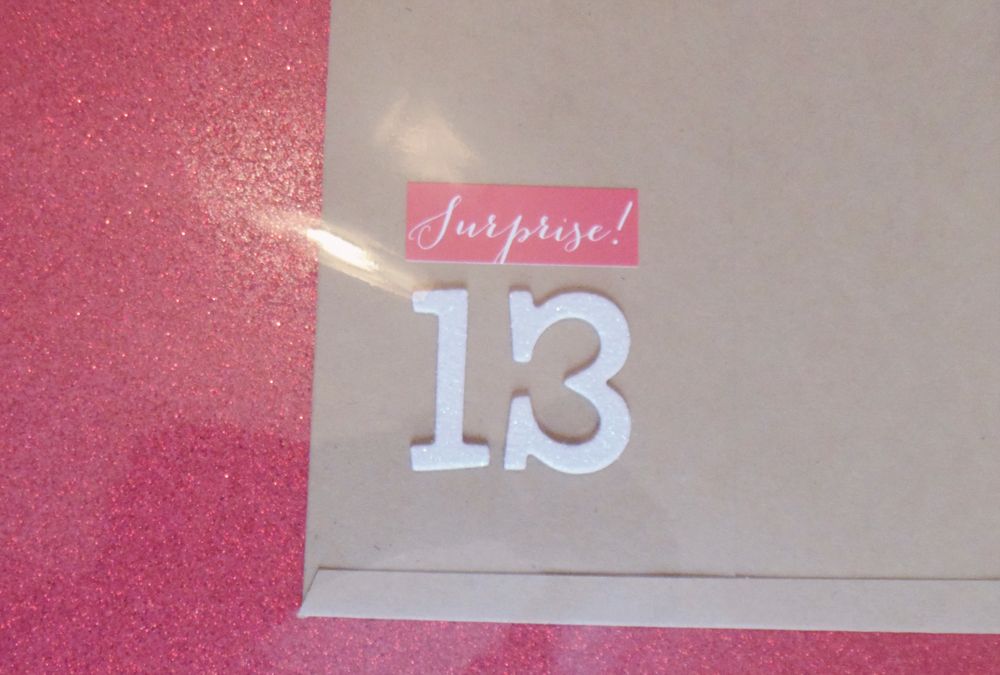 So in an attempt to tease out some of the magic this year I created an advent activity book. I have seen this idea floating around Pinterest and I thought it was the perfect way to celebrate the little things and taking away some of the emphasis on receiving. I found lots of different ways to create something like this (I particularly liked
this one
,
this one
and
this one
), but I ultimately decided to make a book because I figured it was achievable by the deadline and we could use it for years to come.
Let me tell you, it was actually really fun dreaming up plans for the different activities. I did a lot of searching around different blogs and I pulled ideas from many different lists. Some of the activities are things we would do anyway but I like how this makes it just a little more special - and a little more notable. We've already been doing several activities yearly but they always seem to be overshadowed by the all-consuming thoughts about Christmas day.
Here's a list of what we will be doing this year:
1. Put up the Christmas tree and decorate.
2. Write a letter to Santa. (cute free printables
here
and
here
)
3. Send Christmas cards to friends and family.
4.
Make a wreath.
5. Celebrate the last day of Hanukkah with a chocolate coin hunt.
6.
Make a snow globe.
7. Go to the Santa Claus parade.
8. Buy a toy for a family in need.
9. French toast dinner with hot chocolate and cookies.
10. Go to the mall to get a personalized ornament for Georgia and Sam.
11.
Make red and green play dough.
12. Drop off plates of cookies to friends in town.
13. Photos with Santa to celebrate Georgia's birthday!
14. Georgia goes Christmas shopping with Daddy.
15. Get in pajamas early and go for a drive to see Christmas lights.
16.
Make toilet paper roll elves.
17. Georgia goes Christmas shopping with Mommy.
18. Make cookies for Georgia's classmates.
19.
Make snowflake window clings.
20. Make a gingerbread house.
21. Dinner by candlelight to celebrate winter solstice.
22. Go ice skating.
23. Family movie night.
24. Open a gift after dinner.
I am so happy and excited to see this thing through. I know there will be a day or two when I'm feeling extra sleepy and I'll curse my name for ever making this book. However, in the face of holiday fatigue I shall remind myself that this book is a bonafide memory making and I am nothing if not a sentimental girl.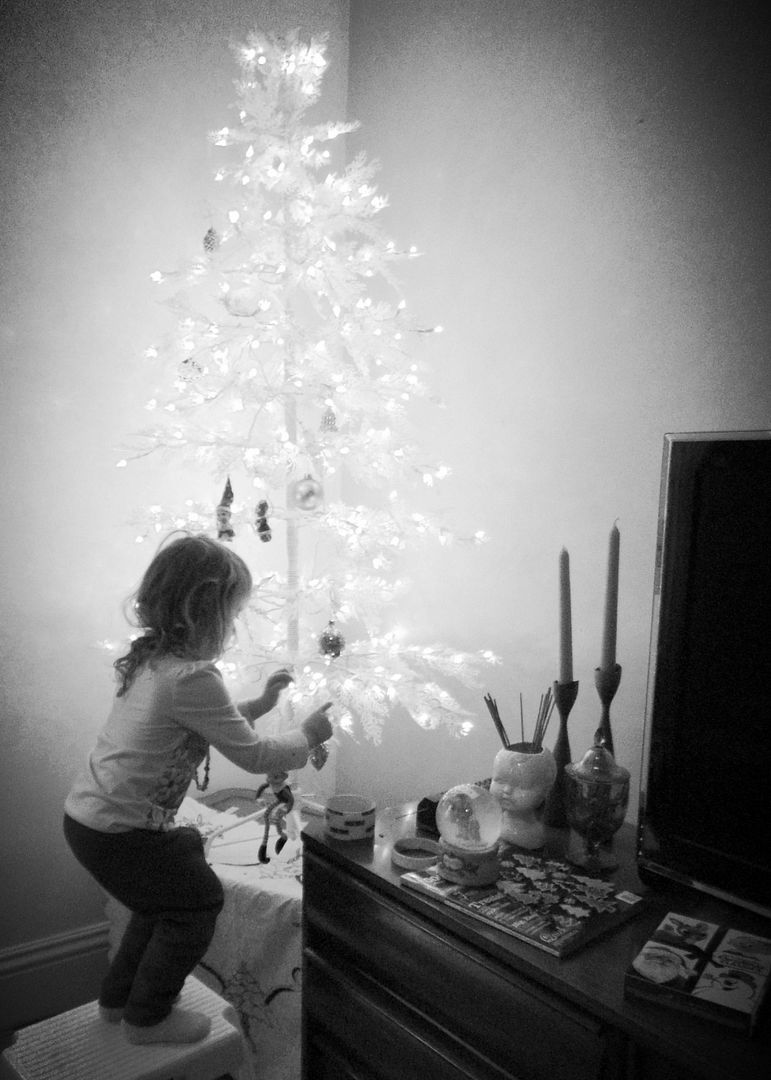 This is a photo of Georgia decorating the tree yesterday afternoon. I just love how her little knees bend as she is so focused on her task. She kept saying over and over again how much Santa is going to love our sparkly tree and shiny ornaments. I found this tree two years ago at an auction. It was two days before we got the keys to our first house and I was overjoyed to pay just $2 for a white pre-lit plastic tree. I can't help but laugh at it's sparseness now but I can't fault it for being what it is. I'm hoping to find a fuller version this year during Christmas clearance, but I may just save this one so Georgia can have a tree in her room when she's older.
If you have any fun holiday activities to share please be sure to leave a comment. I love, love, love to hear more about this sort of thing. I'm going to start saving ideas for next years list.
Happy holidays everyone!!