Hello lovers of craft! I'm back today with another sewing tutorial. This time around I'll be showing you how to create a vintage inspired pillowcase applique in the form of a hot ass Victoria broad. Awwwww yeah!
Oh, and have no fear - if your drawing skills are closer to remedial than remarkable you're in luck. This lady is more cartoon-y than lifelike, so it's okay if her curves (or hands) are not 100% realistic. (Hidden moral of the story: If your drawing sucks then just say that it's supposed to be that way. Problem solved.)
What you need for this project:
Solid colour pillowcase (2 if you would like a set)
Medium sized cotton fabric scraps
Assembled dress and bonnet template
Roll of Stitch Witchery
" strip of lace
Iron
Sewing machine
Thread
Pencil or Disappearing ink fabric pen
Embroidery floss
Embroidery needle
First off you need to assemble the template. You can download the full template
here
. Make sure you download each of the four images.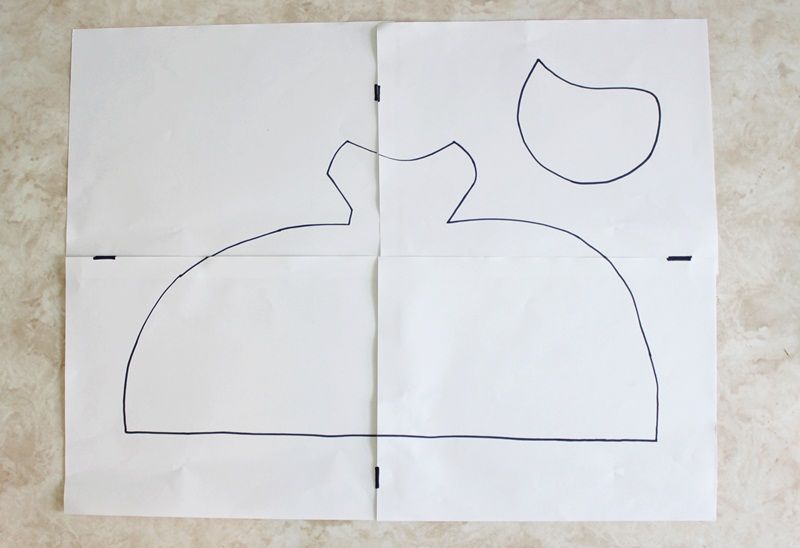 Once assembled, use your template to cut out your pieces of fabric.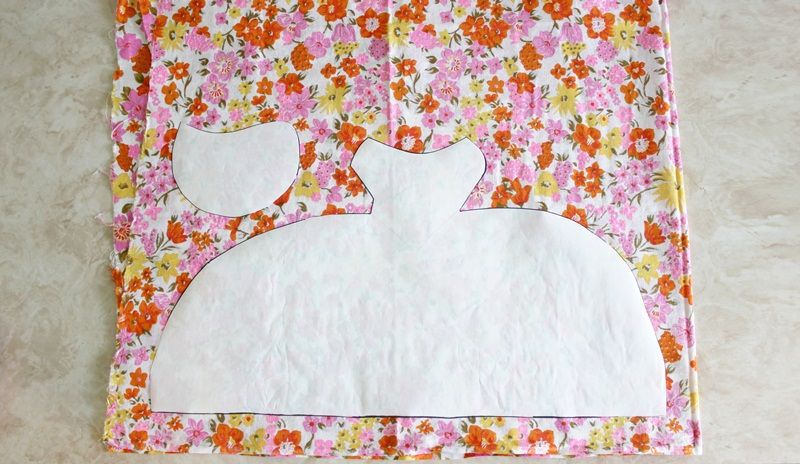 Next I added a few strips of Stitch Witchery on the backside of the applique pieces. Then I placed the dress piece where I wanted it to sit and ironed in place. The Stitch Witchery is an optional step but I found it helped a lot during the whole sewing-on process.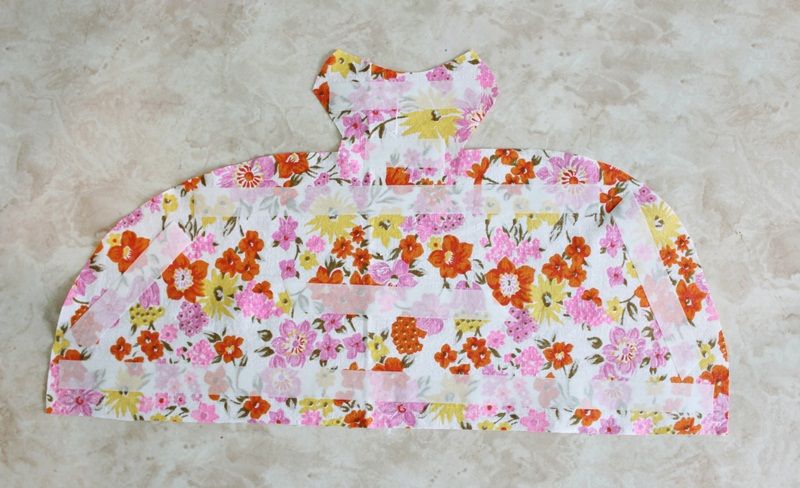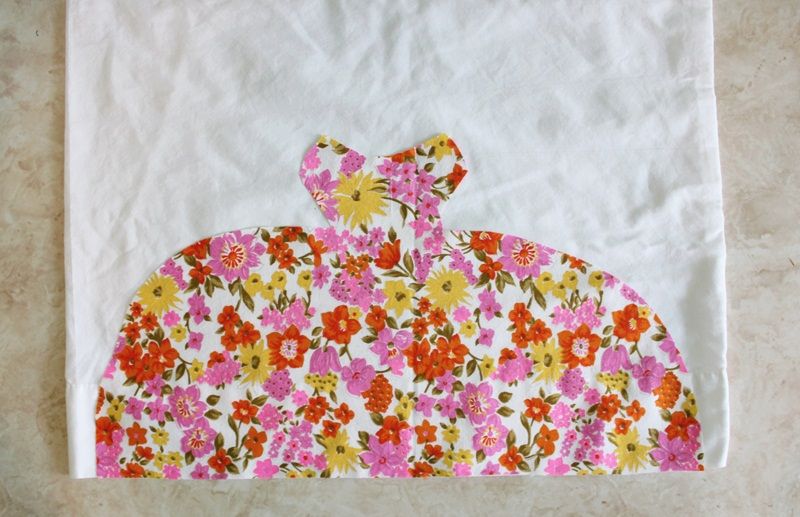 Use a tight zig-zag stitch and sew around the edge of your applique pieces. You don't have to sew the bottom edge of the dress. We'll take care of that later on.
I placed the bonnet about 1 1/2" above the top center of the dress. Iron in place and stitch away!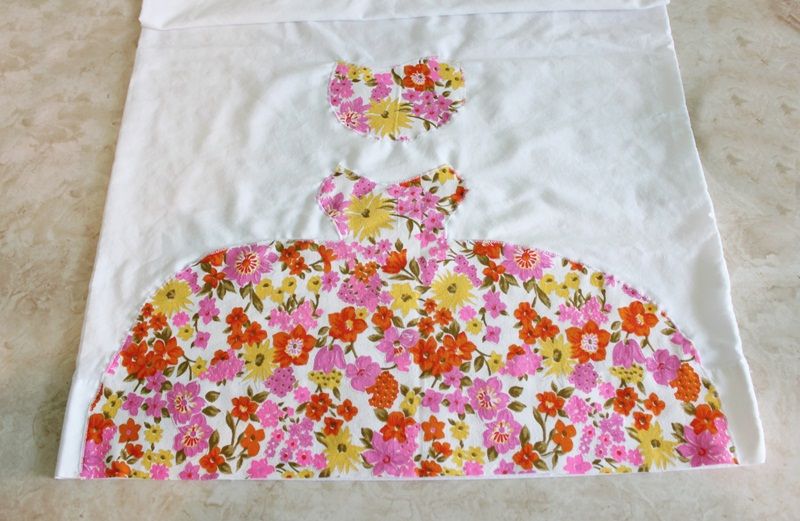 Now you will need to figure out how much lace you need. Each pillowcase is different so I can't give you a definite measurement. Basically all you'll want to do is fold over your strip of lace so that you have two width and then just a little extra. Sew the edges together (right sides together) to create a loop.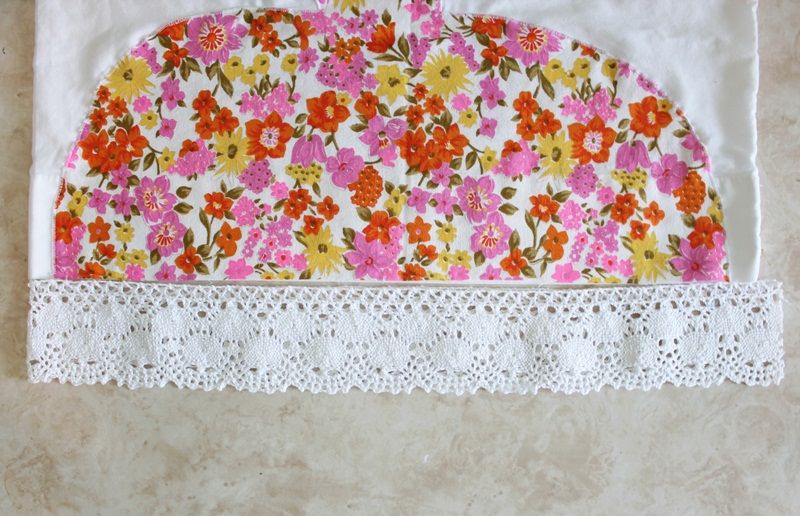 Place your lace loop over the bottom edge of the pillowcase. Your lace loop should still be right sides together. The bottom edge of your lace loop should line up with the bottom edge of the pillowcase (and the fancy skirt). Pin in place and sew along the entire edge.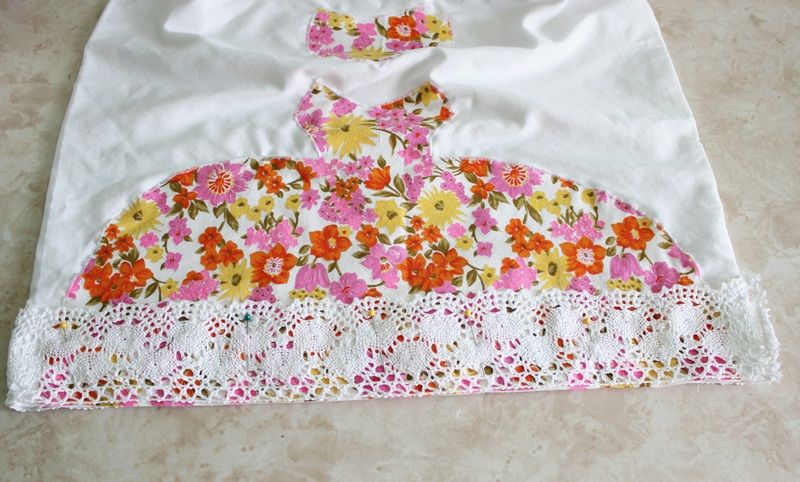 Iron seams flat.
Okay, get ready. This is where the real artistry begins. It's time to lightly draw in your embroidery pattern. Please don't get too jealous of my killer arm drawing skills.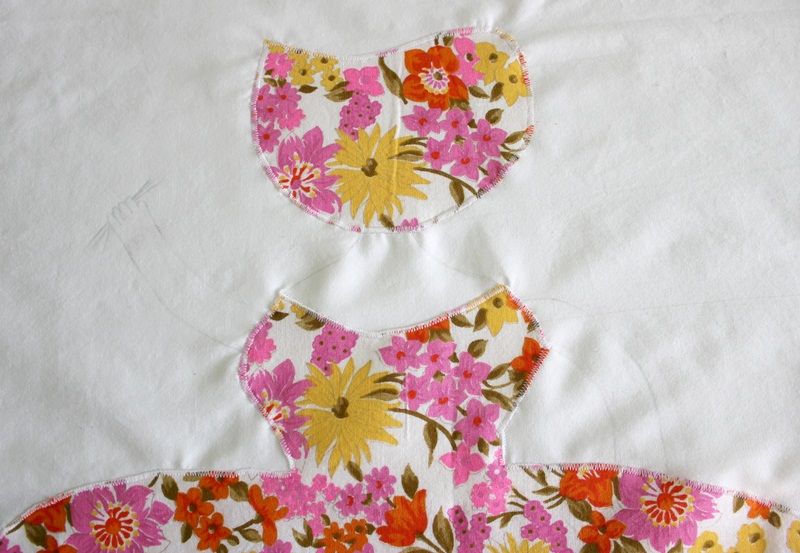 Stitch! Stitch like it's going out of style!
Once you have finished up the hand embroidery you are done! Rest your weary head after all that hard work.