While I was organizing the bookshelf in my office I noticed that I have a growing collection of memory books. Mostly empty memory books.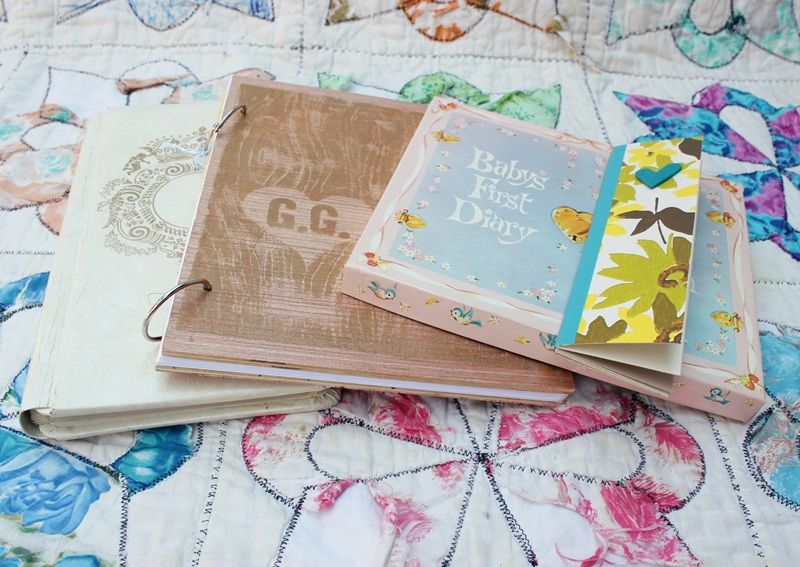 I really like the idea of baby record books, scrapbooks and photo albums but the problem is that I never get around to actually getting down to it. My biggest problem is with any record book that requires handwriting. I'm always worried that I'm going to have to scratch out a spelling error (a legitimate fear, it happens a lot) or do the always popular left hand smudge. Anyhow, I've gathered up my collection and I'm determined to have them all properly put together by the end of the month. The weather is lovely around here and I think this is a perfect picnic table project. I thought it might be nice to share the bits and bobs of my memory hoard.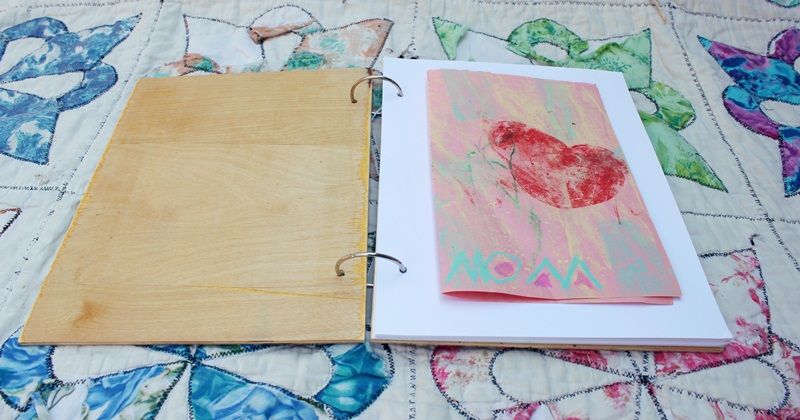 I love this
journal
so much! It was sent to me by the very generous folks over at
Nerd Nest
and they were kind enough to customize it with Georgie's initials. It actually came with the stamp too and George absolutely loved it. I showed her how it was used to stamp on the cover and she spent the rest of the afternoon stamping whatever she could find (sans ink) and proclaiming
"This is GG's!!"
I plan on using this journal as a sort of scrapbook. I'm not much for full blown scrapbooking (the fancy layouts and such) but I would like a place to store important things like handmade Mother's Day cards.
I found this at a recent rummage sale and I couldn't leave without it. But if there's one thing in this collection that I'm afraid to actually put to use it's this diary. It is so flipping cute and old. It's going to be so sad when I have to white out a bunch of shit because I couldn't remember my daughters birth weight on the first go.
I was very happy to score this very cute
photobooth album
from the freshly relaunched
Freckled Nest shop
. Mine is named Veronica after my absolute favourite teenage detective. Jesse and I used to be much more strict about monthly photobooth visits. George was born on a 13th and that day each month we'd head to the mall for pad thai and photobooth. I think I just figured out an activity for the weekend.
Cheeeeeese!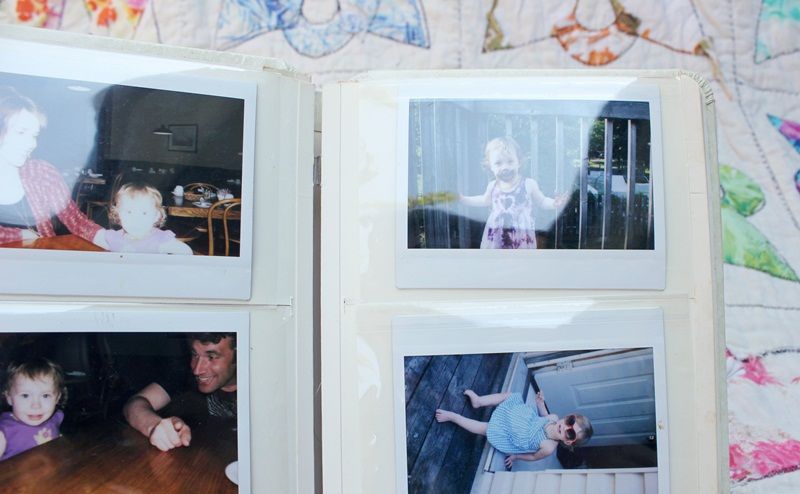 Lastly, I use an old photo album to store my Instax Wide photos. I thrifted an old clunky Instax over a year ago (maybe two years ago) and it is still one of my raddest finds. I don't use it as much as I'd like to because as soon as the kid spots it she wants to snap a million pictures of absolutely nothing. What the hell. Those photos costs over a buck a pop.
So that's it for my memory book heap. Do you have a special way that you like to record your history? Have you blogged about it? Be sure to share your story and link below. ♥