Today I am so happy to share something very special with you all. A few days ago
Miriam
, the winner of the tattoo giveaway, emailed me photos of her tattoo! It made my whole entire day when I got to see the finished piece. It is so beautiful and I can't tell you how happy I am to have been a part of the process.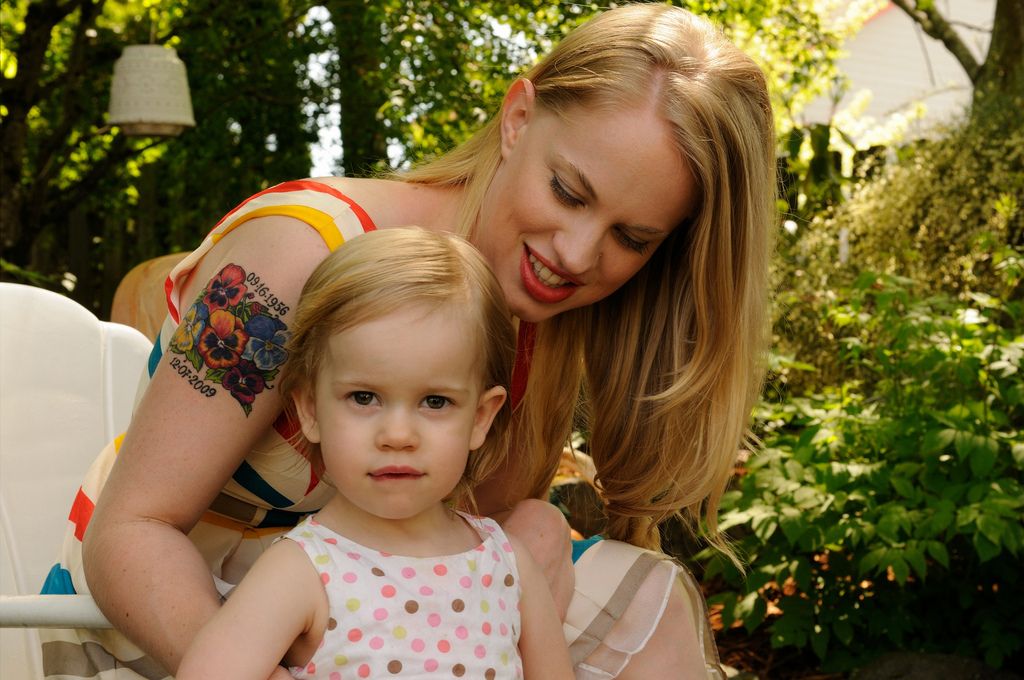 For those of you who don't know Miriam won my
tattoo giveaway
in March when she told us the story of her mothers passing and her daughters birth. It was so touching and I know it had me and probably many others in tears for quite some time. If you'd like to know more you can click here to read her
story
.
This is a photo of a much younger Miriam with her mama. I love the happy expression on her moms face. Also, is anyone else seeing how much alike baby Miriam and Miriam's daughter are?! I love that!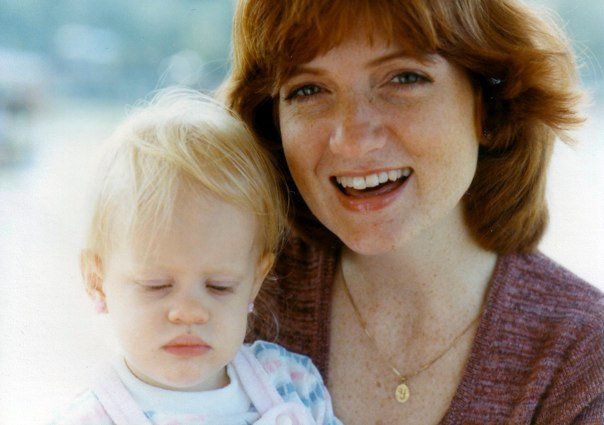 I was so happy when I heard that Miriam would be having my friend
Sandi
design her tattoo. I love Sandi's
doodles
but I'm also blown away by her more realistic drawing skills. Girl has talent!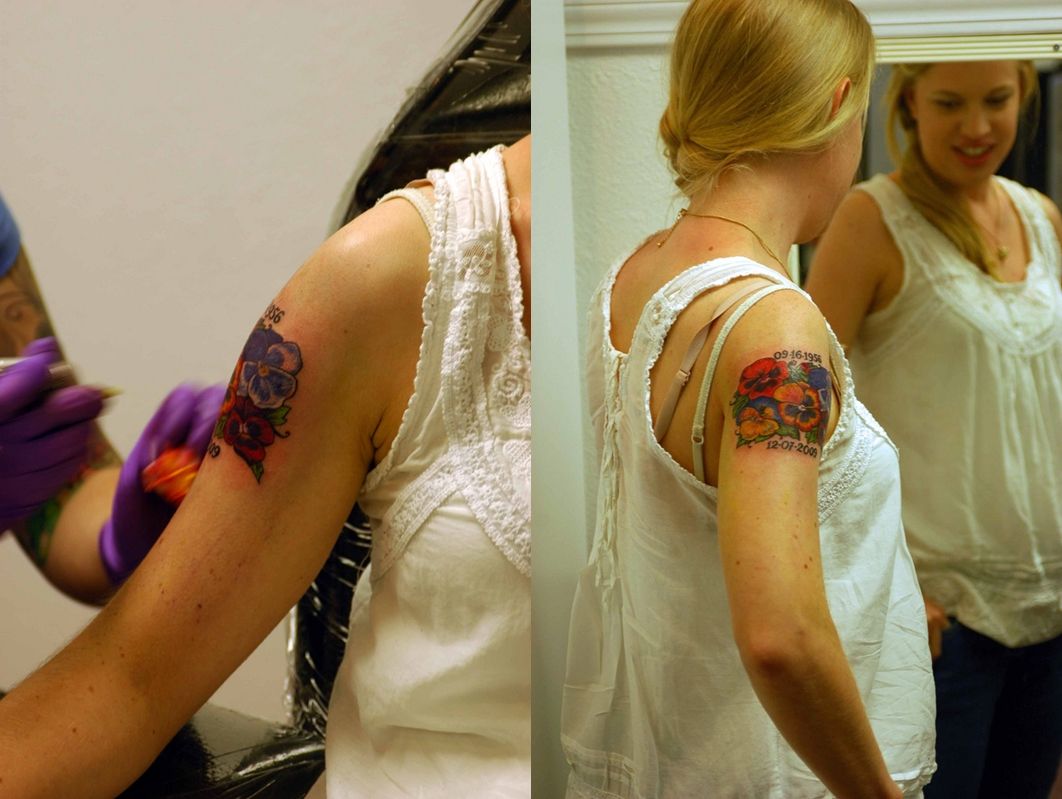 Once her tattoo was fully healed Miriam visited her mothers grave for some photos. I think they turned out brilliantly and it was such a fitting tribute.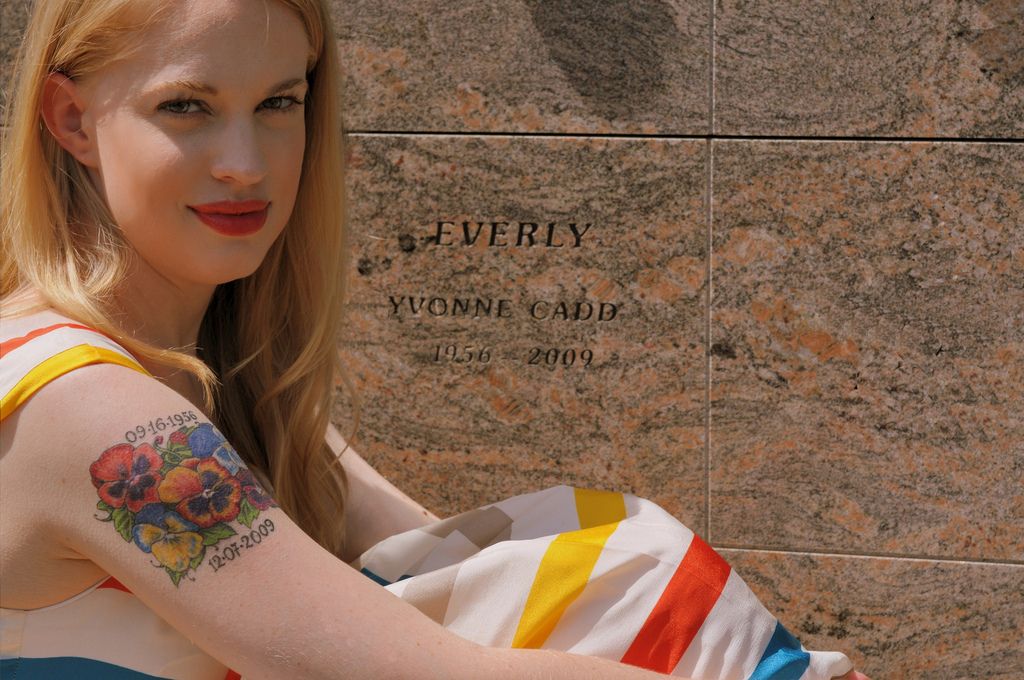 I'd just like to take a moment to thank Miriam. Thank you for being so brave and sharing her story with me, the judges of the giveaway and everyone who read the entries. I know it couldn't have been easy to put it all out there but I'm so happy that you did. It was so nice to have 'met' you and to have helped commemorate such a special lady.
♥