Today's post is brought to you by the one and only Tera of Tera Sue. I like this girl very, very, very much. I could be happier she's here today with this very thrifty diy. Enjoy!
If you're like me, then it's hard to find cute flats that are actually comfortable. When I do find a pair I never want to let them go and will wear them until they disappear into thin air, one sad hole at a time. I decided that I was going to save my sad little shoes the day my co-worker saw the huge hole in them and said, "uh, you got a little shoe problem there". Red faced, I went home and devised a plan to solve my shoe problem.
First thing I needed to do was sew up that pesky hole. Simple enough, right? I could have stopped there, but I decided that these shoes deserved a new look too. Mixing Mod Podge and loose glitter, I painted the toe of the shoe and left the rest black. I let the first coat dry and added a couple more coats to achieve the desired look.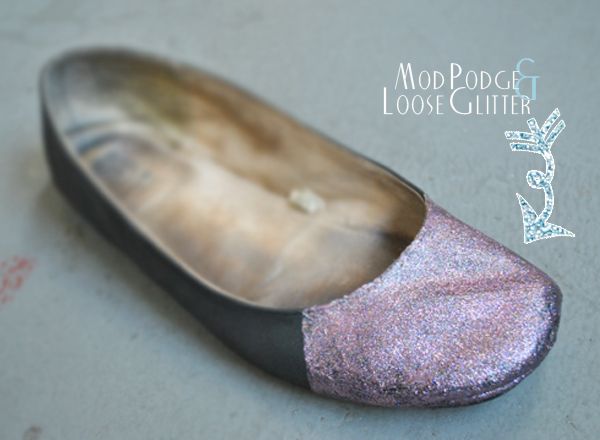 Next I added a bow using faux leather similar to the original shoe material. I used an 8 x 4 3/4 inch rectangular piece for each bow. I was stuck with such a random size because I was using up some scraps I had left over in my crafter's hoard.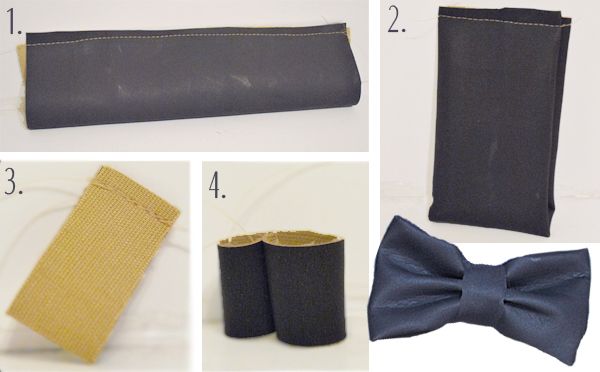 For those of you who have never made a bow, here's how I created mine:
1. Fold in half lengthwise and sew or glue in place. Press so that your seam is in the center.
2. Fold in half the other way and sew or glue in place. Press so your new seam is in the center.
3. For the knot I usually decide how thick I want it to be after the bow has been created. When you find your desired knot size, fold in half with right sides together and sew or glue in place.
4. Flip your knot so that your seam is on the inside and carefully slip over the bow until it is in the center (covering your centered seam).
Finally, I sewed my bows to the top of my new/old shoes and voila! You'd never know that these shoes were almost in the toss pile!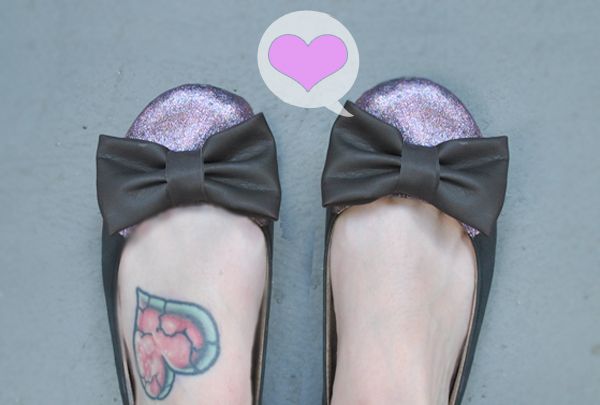 The great thing about restyling is that when you start with a discarded, broken or unwanted piece there is nowhere to go but up! I messed up at least three times while I was restyling these shoes. At one point my boyfriend asked, "do you want me to throw these away?", but I did not give up on them and I love how they turned out.
Thank you so much for this Tera! Shoe problem SOLVED!