Every artist should bow to the advent of the Instagram...a tool that essentially turns the everyday into Art. More than just photography...the Instagram captures an image in a frame, a setting...gives it a feel, a mood, and often...a vintagey glow. And in an instant...the "art" is available to everyone.
As artists we wanted to pay it forward...
paintings inspired by the Instagram
. These 8" x 8" prints of our original paintings are mounted on 1/2" boards. Signed, sealed, ready to hang.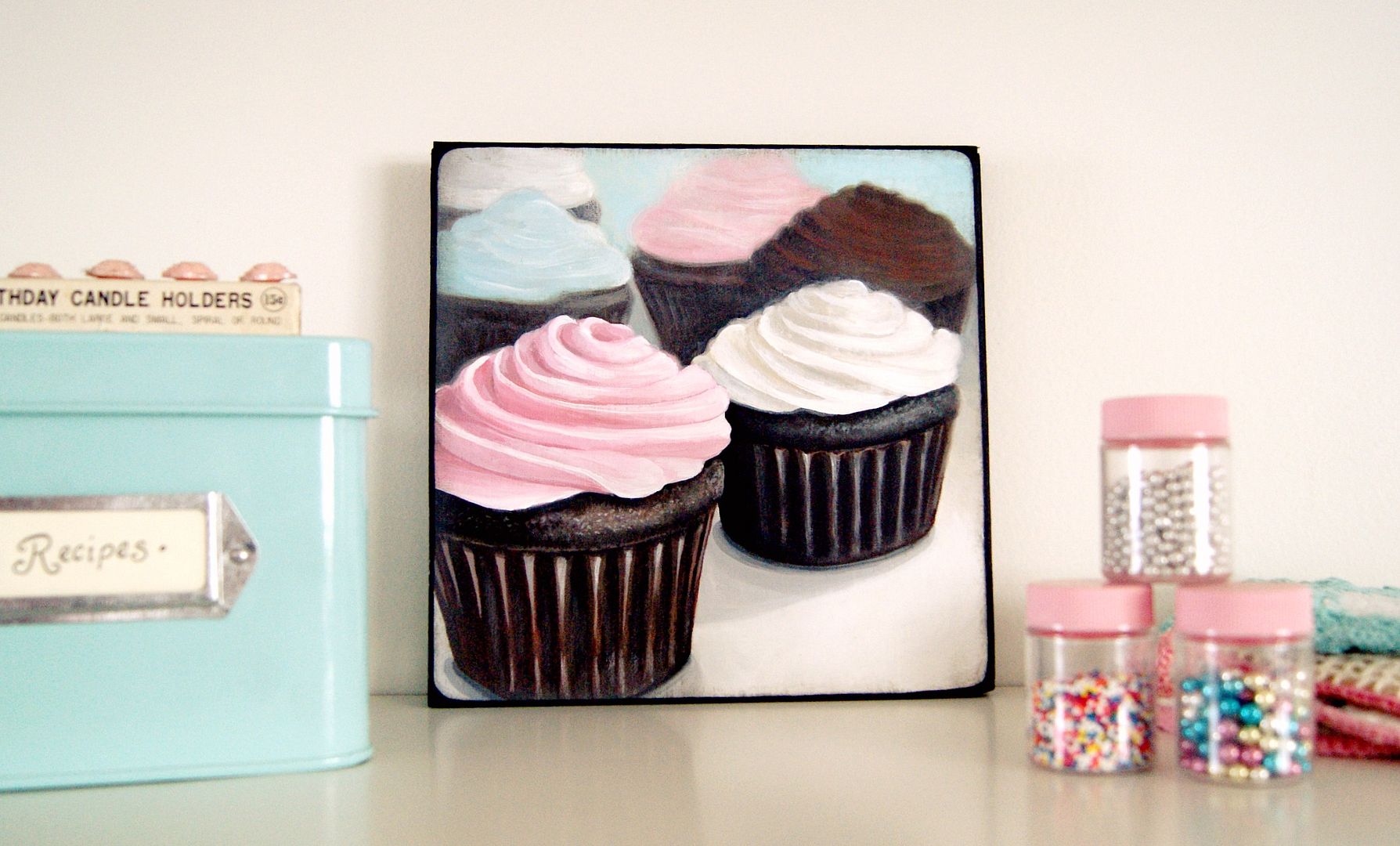 Seriously, just looking at those make me hungry. It's a good thing there's a whole cake waiting in my kitchen otherwise writing this giveaway would be pure torture. Sorry. Babbling. Hungry.
So how can you win?
Mandatory entry (please leave your email address in your comment):
Additional entries (please leave a separate comment for each):
Like Everyday is a Holiday on
Facebook
. If you could say a quick hello that would be wonderful!
Subscribe to the
Everyday is a Holiday blog
via Feedburner, email, Bloglovin, whatever works best for you. Just be sure to tell me how in your comment.
Giveaway runs until Friday, May 4 and is open to everyone.
Good luck!