So the tattoo giveaway is officially closed and today is the day that I announce the five semi-finalists - or at least the stories of the semi-finalists. Narrowing the 200+ entries down to five was not easy. In fact, it was really, really difficult. When I thought of this giveaway I knew the response would be big but I guess I wasn't expecting the emotional magnitude of the responses. It was a very powerful, moving experience reading through each and every one of the entries. I feel very touched by those who trusted this space enough to share their story. I honestly don't know if I could have been that brave.
Even writing this post is a bit tough. I keep imagining those who took the time to write their tattoo story visiting this blog today and not seeing their story. I suppose I worry that there might be someone out there that thinks that because I didn't choose to highlight their entry that I think their story was less than someone one elses. Please just know that that is not the case. I set the limit at five and even so only one person will win. There were so, so many worthy entries and if I were a rich woman I'd be handing out tattoos Oprah style. I guess that's just my long-winded way of saying that I truly wish that everyone could win.
But on to happier things? First up, I'd like to introduce you to the five judges. These ladies will individually choose their favourite tattoo story and send their vote directly to me (meaning that they will not discuss it amongst themselves, perhaps influencing one anothers vote). Want to meet them?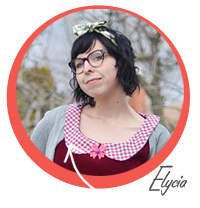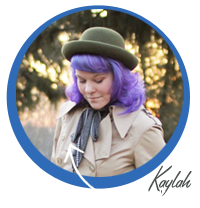 That's a pretty foxy panel of judges if you ask me! And even though I whimper on about how hard it was to choose five semi-finalists these ladies are handling a much more difficult task. I do not envy them.
Okay, so are we ready to read the qualifying entries? Remember these are being posted here without the names of the authors. The reason for all of the anonymity? Well, I would like the winner to get the tattoo because of their story. Our blogging world is both vast and very, very small. I wouldn't want someone to get the prize just because of a personal connection with someone else.
The winner will be announce on Wednesday, March 14th.he winner will be announce on Wednesday, March 14th.he winner will be announce on Wednesday, March 14th.
I've been baking for years, and for quite a few year professionally. There are a lot of cupcake tattoos out there, a lot of bad-ass skull and spatula tattoos, traditional whisk tattoos... meh. I was looking for something that symbolized MY generation of bakers. Something similar to a rolling pin or pastry cutter, only something that bakers today use every hour of every day... and then it hit me- ohmygod A KITCHENAID.
Yes, I've been pining after a stand mixer for years now. A rose colored stand mixer in traditional style with a few roses for good measure. I believe that tattoos are a life investment and so if i could afford to have it on my right shoulder (little family relying on me tends to tax my paychecks) i would do it in a heart beat. Thats where YOU come in.
Baking embraces that domesticity that I've fought my whole life and learned to love, and my tattoos embrace my feminist side that I was taught to fear and now embrace.
This, is the perfect tattoo.
just to begin with im a plus size queer lady so its been hard for me to find an idol then i discovered john waters when i was about 15 and fell in love. he made underground films for almost no money. the main character in most of his movies was divine. his real name is harris glenn milstead and he was 300+ pounds of pure beauty. in movies she ate dog poo, murdered, stole, had acid thrown on her face and much more but she always maintained her title as most beautiful woman in the world. unfortunately divine passed before i was born so ill never get to meet her but she has left an impression on me that i cant even begin to explain. she made me feel comfortable being myself and ever since then nothing could stop me. im even halfway through beauty school thanks to her influence! now to the tattoo, the first john waters movie i saw was called female trouble. its about a girl who hates school, loves food and just wants a pair of cha cha heels for christmas. she dosent get them and goes on a rampage that ends with her pregnant and leading a life of crime. she later meets her husband in a beauty salon and soon divorces him. the owners of the salon feel that crime is beauty and the more horrible the crime the more beautiful she becomes. during a photo shoot the aunt of her ex stops by to throw acid on her face! after a few days in the hospital, fretting over wether or not shell be able to put makeup on her scars, her new even more beautiful face is uncovered, riddled with scar tissue and she feels more beautiful than ever so she paints her new face on, slides on a skin tight cheetah print dress(with only one sleeve that extends down to a claw with nails) teases her hair and makes her way to the streets of baltimore to show off her new look. that is what i want a tattoo of divine in all her glory with he makeup caked over her scars in the most amazing dress ive ever seen. i want it to be a constant reminder that there isint only one kind of beauty, something that i struggle with everyday as im trying to push the boundaries at my own beauty school. i plan on getting it on my right upper arm and to make it more amazing it will rest right next to john waters signature. my best friend has gotten me tickets to meet him which will be even more amazing because he delivered divine to me
please consider me for this prize, it would mean the world to me. thank you very much
On April 3rd 2010 I had a beautiful little girl and named her Cherry Rose Williams. From the moment I held her I knew a wanted a tattoo of her namesake somewhere visible so that each day she could look at me and know how much she means to me. Exactly 3 months after she was born she passed away unexpectedly in her sleep. We woke up to find she wasn't breathing and I had to do cpr on my little girl whilst waiting for the ambulance. The worst feeling was leaving the hospital without her.
Instead it will be a memorial tattoo. If people choose to ask my about it then I'll have a wonderful reason to share my happy memories of her with them. In a small way that means the most to me. As the years go on there's less reason to mention her which is a shame. It's the memories and recounting them that reminds me it was all so real. I'm 21 and people forget that I'm a mum. They forget I'm not a normal young adult like them. I still feel like a mum. I'm saving for this tattoo at the moment and win or lose it will still be done because it means that much to me. This is my little Cherry Pie for anyone who's interested.
Good luck everyone and thanks for such a great contest :D
When I was little my father would make me Celestial Seasonings Sleepytime Tea from the green box or the Lemon Zinger from the yellow. On nights when I couldn't sleep or days when I wasn't feeling quite right, my father would bring me tea in a Barenstain Bears mug.
As I aged, my father continued to offer me a cup of tea on many occasions, and though I did go through stages of adamantly denying that I liked tea at all, I often accepted it silently. In time, I became a sort of tea aficionado, deeming my father's brewing capabilities entirely insufficient, his chai tea too weak or too grainy. I started to hoard the strainers and teapots that once belonged to him (many of which I have at college with me now).
Tea was not supposed to be what my father and I bonded over. We were supposed to bond over hiking and camping like he had done with my older sisters, but my father lost much of the function of his left arm when I was in fifth grade. His disability kept us from the woods, but if anything, it encouraged his own tea drinking habits and in a way, mine. Even on days when the rainy weather made his bones ache, my father would brew us tea. The warmth of it soothed his sore body in the cold and relaxed his muscles where the painkillers couldn't. On these days, through middle school and high school, he brought me tea and, for a moment, sat on the edge of the opposite couch sipping his while I sipped mine.
For several months I've been planning to have a stack of three antique teacups and saucers tattooed down my spine. Nothing too dark or heavy, a simple line drawing in teal. In my mind it was going to be so damn adorable, the perfect tattoo for me because everyone who knows me is aware of my ridiculous tea collection and over zealous salesmanship of the rustic drink. I knew it was a timeless interest of mine, something I wouldn't tire of like I might a tattoo of a sloth or a book cover. But it wasn't until recent weeks, while working on a piece for my nonfiction class, that I came to draw the parallels between my father and my love of tea. I wouldn't so much call it an ode to him given that the moment he sees it he'll cry about how I've ruined my perfect body permanently, but I do know that he gave me a love of tea and a love of antiques, and that's why I want this tattoo.
Oh my goodness. The timing of this is incredible! I've been desperately wanting a tattoo (story below), but as we have almost NO income at the moment (we're living off our tax return), it seemed terribly irresponsible. Also, my birthday is March 10th! That's gotta be good luck, right?
This all started a couple weeks ago when my husband took me out on a little "date" to go antique-ing. He had said he wanted to get me a little something special for Valentine's Day, so I was in the market for a little bling.
I was oogling over a display case of antique jewelry when I spotted it - a little ring with a cluster of colored pansies. I don't particularly love pansies myself, but the simple sight of one always brings thoughts and memories of my mother flooding into my head. See, pansies were HER favorite flower. She loved their little "faces".
My mother left this world just over two years ago - December 2009, in our home, with her family huddled around her. She had been waging a battle with breast cancer for eight years. My mother was my best friend, loved and adored by everyone who knew her. She was gentle, kind, funny, adventurous, beautiful. Watching her suffer those last few months was nothing short of torture.
To make things even worse (yes, it gets worse), I was heavily pregnant; one month away from giving birth to my first daughter, who would have been my mother's first biological grandchild, first granddaughter, and first grandBABY (our son was adopted at three years old). My daughter was considered full-term by that point and I begged my doctors to induce me, knowing how much my mother wanted to meet her granddaughter. They wouldn't do it. It just wasn't safe.
My mother held on as long as she could. She told people she just wanted to make it long enough to see her granddaughter. But we could all see the toll it was taking on her and how much she was suffering. So finally, one day, I told her it was ok. It was ok to stop fighting. It was ok to just rest. We would all be ok, even without her, and I knew she'd see her grandchild one day. She died a week later.
My daughter was born four weeks later. We named her Joy Luise. Joy, because we all needed it so much, and Luise because it was my Mother's name.
Now back to that ring. I asked the shop owner if I could look at it. So pretty - and it fit perfectly! But it was almost $600! Gah! So we left the shop without it.
On the way home, I was thinking about how I constantly gravitate towards anything with pansies. How they always remind me of mum. And I thought, why a ring, which can be taken off, lost, stolen, broken? Why not something permanent? A constant reminder of my sweet mother, something I could see every day?
Well, a tattoo was the answer, of course! I started planning and coveting, but putting it off because still, we don't have the money. A cluster of colorful pansies on my arm - that's what I want. With her birthdate above, and her deathdate below.