Sometimes you have something on your to-be-thrifted list that just ain't happening. You call out to the powers that be "please send me the perfect vintage motorcycle jacket" and there it hangs with a $5 price tags. Other times you just get crabs from a pair of wool pants (
this guy
knows what I'm talking about).
A while ago when I saw
this post
from Kaylah I knew I had to get my hands on a Polaroid Land camera right away. There are times that I can practice patience when it comes to thrifty dreams but this was not one of them. I hopped on eBay right away and found a pretty decent deal. I think with shipping I paid just over $20.
I bought the film from the links that Kaylah provided in the aforementioned post. All in all I'd say it's a pretty affordable new-camera adventure I'm about to go on. When I'm brave enough to load up the film I'll be sure to let you know how it goes.
Going back to late August you may remember my
29 Before 29
list. I'm still working away on those but probably one of the most fun ones is number 11 - start a collection! So much fun I may have started a few. Don't tell Jesse. Here's the beginnings of my favourite collection so far...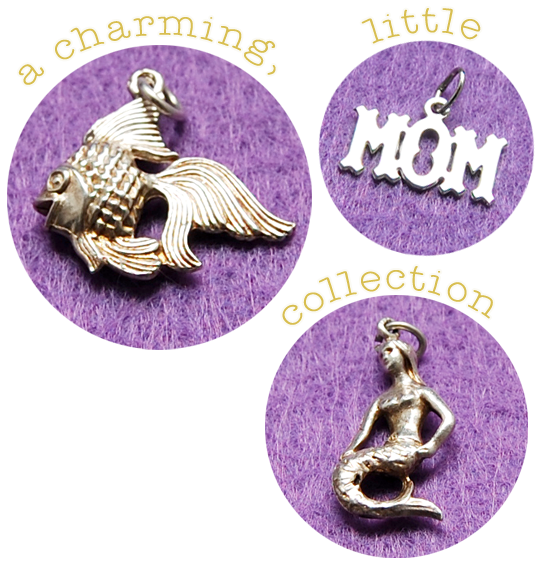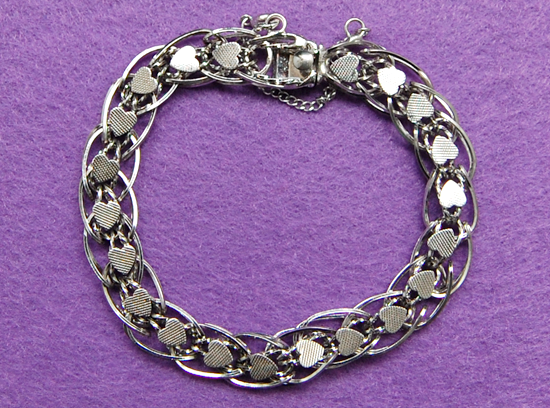 ...totally cheater thrifting on Etsy and eBay. Silver charms are just not a common find at thrift shops anymore.
Today I'm headed off for some real life thrifting with my
real life friend.
I'm hoping to find some major awesome decor finds for our very, very soon to be home.
Have you engaged in any real life thrifting lately and scored big? If you've blogged about it leave a link below and maybe you'll be included in a round up post I'm putting together this evening. Show off your fanciest finds and be the talk of Blogtown.