Hey folks! I was super duper busy during the month of August and a large part of that busy-ness was thanks to several design jobs that I had booked. Today I thought I'd share a couple of my most recent blog makeovers with you all (and maybe even introduce you all to one or two more awesome sites)!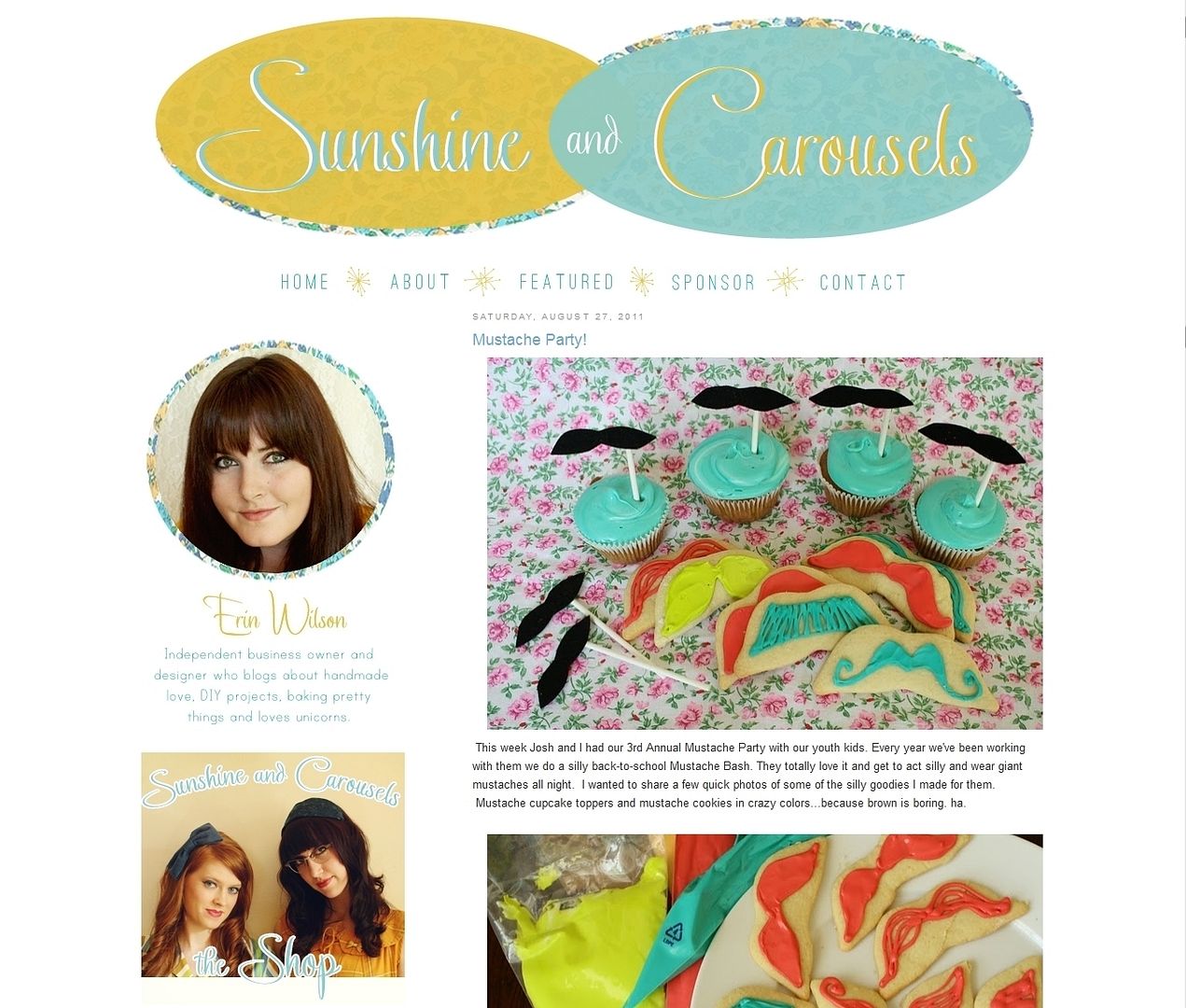 Erin, of
Sunshine and Carousels
, was looking for something that would not only represent her personal style but also the new look of her much loved
Etsy
shop. She told me that she's a big fan of the 50's housewife aesthetic but that she wanted to stay north of where kitsch turns into tacky. I had such a rewarding time working with Erin because she's a girl who knows what she wants but is open to ideas from others. In the end I think we came up with a beautiful blog full of details that I'm still swooning over.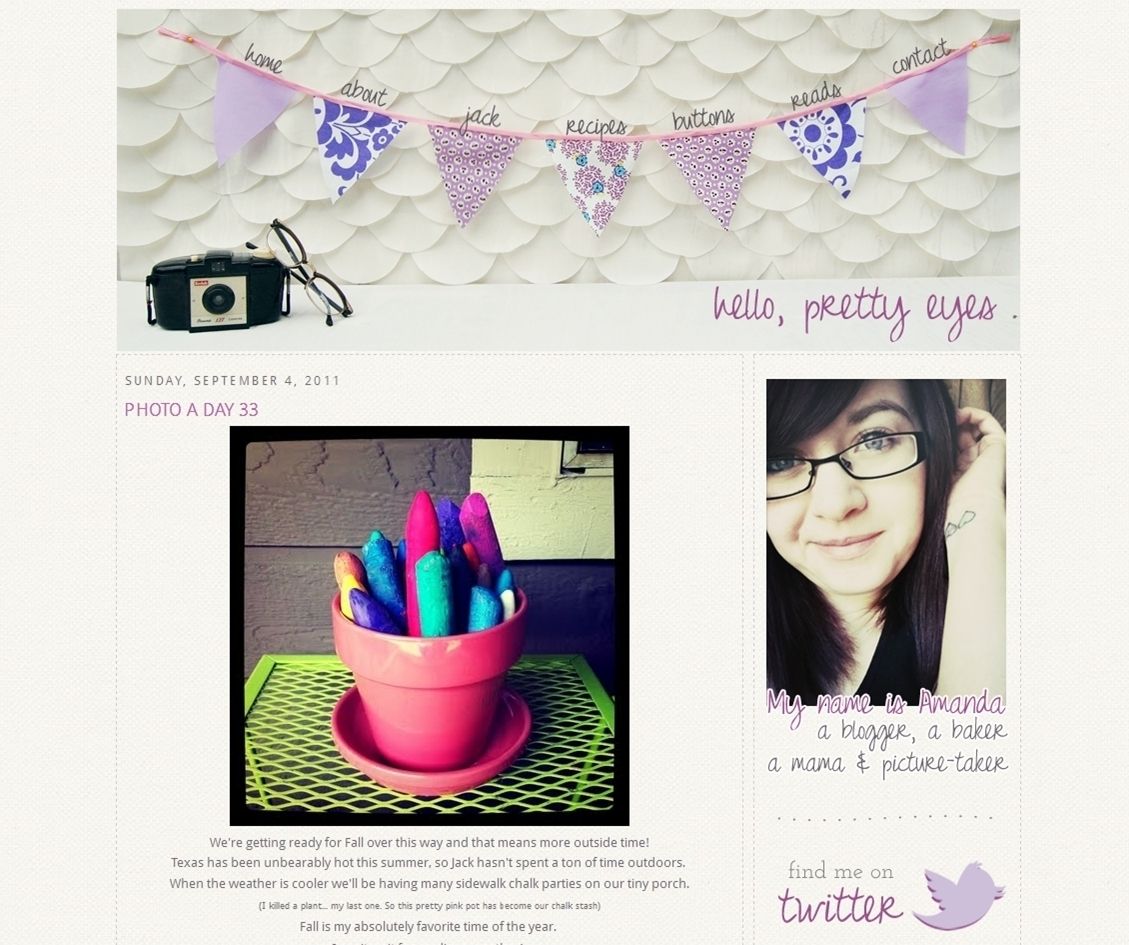 Hello Pretty Eyes
is another recent blog makeover that was a fantastic learning experience. In the past I've felt less than proud of my coding skills. I certainly wouldn't consider it my forte. But the thing I like most about blog design is my extreme interest in learning as much as I can about it. That includes the design part and the coding part. I spent hours upon hours diving into the icky-sticky guts of Blogger to get Amanda's site looking just the way we wanted. I'm loving the textured background, the way the navigation bar is worked into the banner and all of the colour coordinated details floating about the blog.
And listen, maybe some of you will think it's weird that I'm trying to run a design business and admitting my weaknesses right here in the same post. I mean a potential future client could be reading this. Here's the thing - I'm self-taught. Completely self-taught. And I'm a so very proud of what I've learned and achieved so far. School would be awesome, but it is not even close to in the cards right now. So instead I sit at my computer and spend lots of time with amazing resources and I figure this stuff out on my own. Yes it's a learning process, but it's a process that I am in love with.
Also, maybe none of you thought it was weird that I was talking about my weaknesses. Maybe I'm just over thinking it. Maybe my neurosis is showing.
See ya!