Hey, I'm Kelsey from
Artichoke Designs
. When Thursday asked me to take part in the In Bloom blog party I couldn't resist! Lately I've been taking my creativity out on my nails. I'm going to show you an easy how-to for fun and stylish nails without breaking the bank.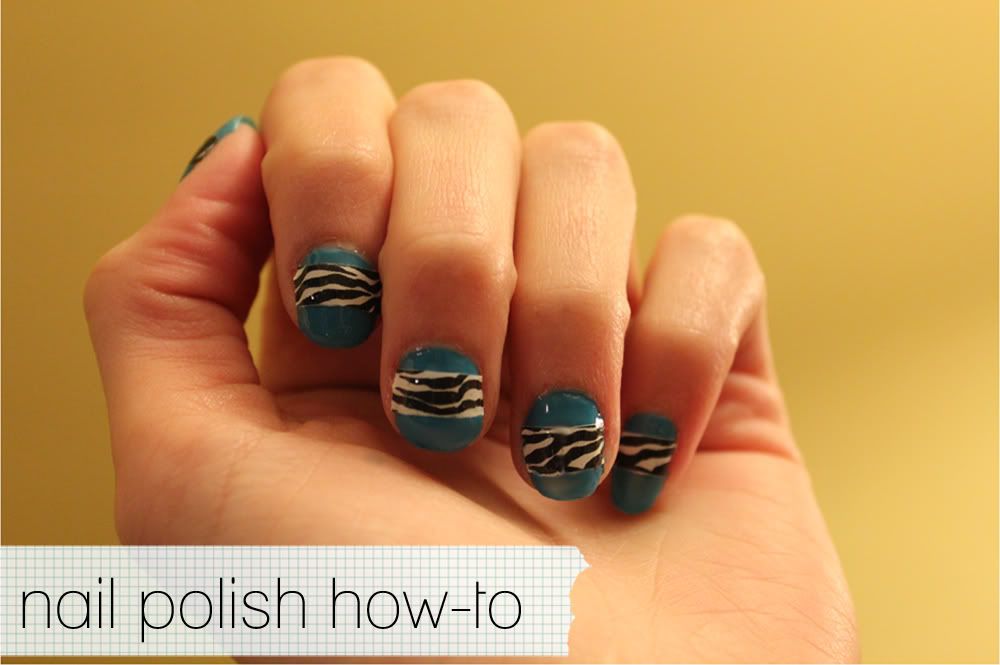 You'll need:
nail polish of your choice
top coat nail polish
nail polish strips (I used the Sally Hansen ones)
the little stick that comes with the strips
a toothpick
scissors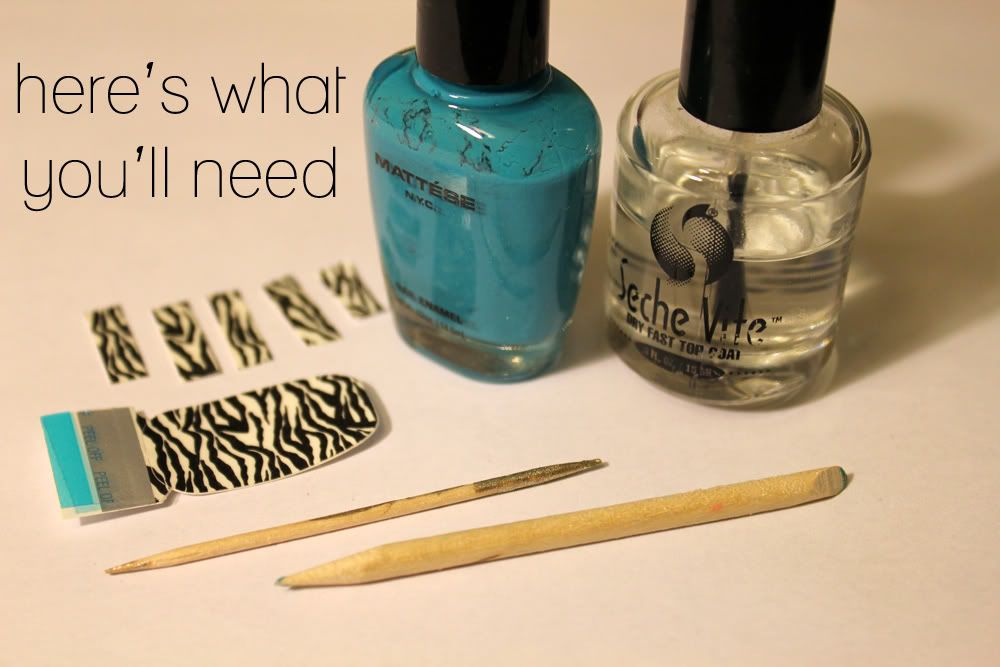 Step One: Cut one of the nail polish strips into ten pieces. Make sure they're wide enough to cover your nail from side to side. I used the widest strip. The excess will be trimmed later.
Step Two: Paint your nails. I put two coats on and let them dry. Since I'm awesome at making messes I usually do one hand at a time.
Step Three: Put the nail polish strip on your nail. Press down and stretch it across from one side to the other.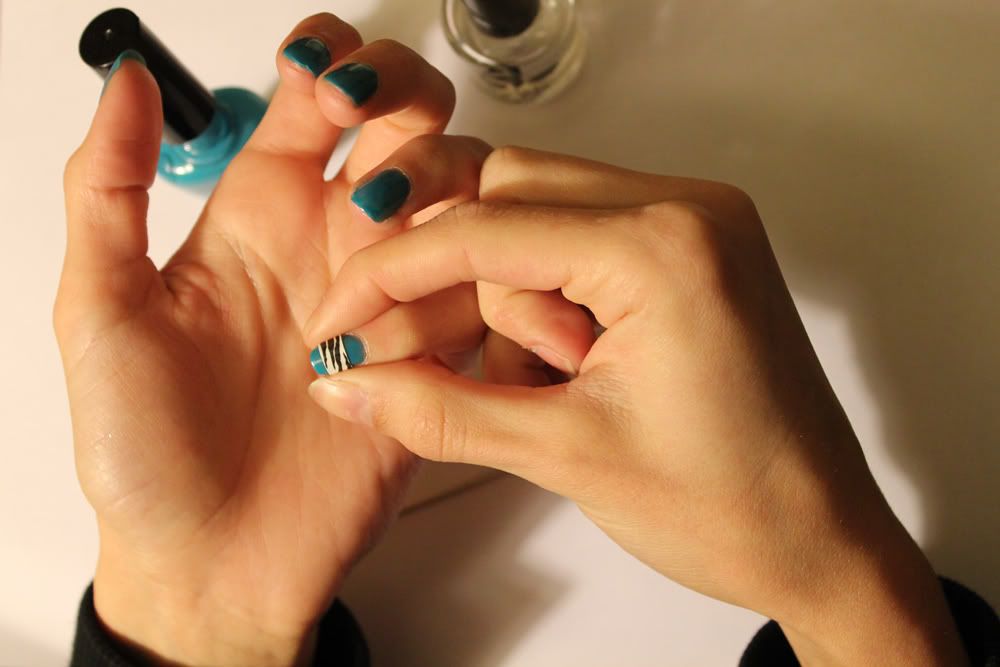 Step Four: Use the little stick that came with the nail polish strips or a toothpick to trim the extra bits. Push the stick into the sides of your nail to "tuck in" the sides. Continue with each finger.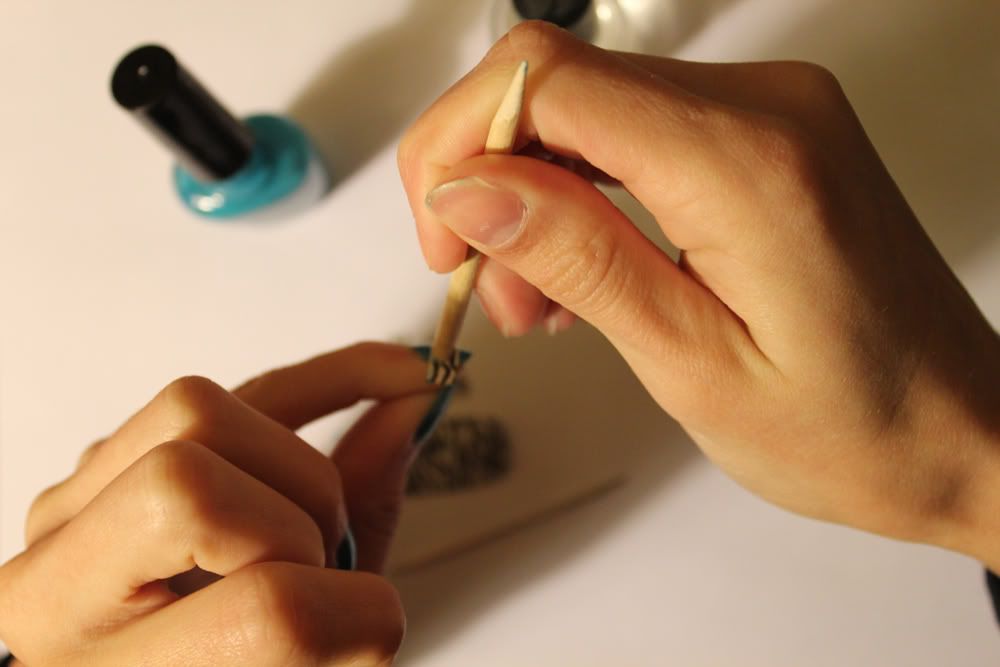 Step Five: Put the top coat on. Once it's dry you can move on to your other hand and you're done!